Dr. Noel S. Cappillo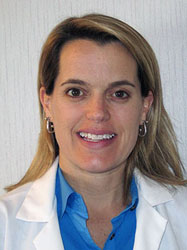 Noel S. Cappillo, D.C.
Doctor of Chiropractic specializing in
Activator, Axial Stability, Applied Kinesiology and Sacro Occipital techniques
Education: B.A. Magna Cum Laude, Colgate University, Hamilton, NY, 1996; D.C. Magna Cum Laude, Life University, Marietta, GA, 2001
Accomplishments: Certified Instructor SOT technique club Life University 2000-2001 and member of Sorsi International 2010-present.
2 year Varsity letter winner in Lacrosse and 4 year Varsity letter winner in Field Hockey at Colgate University 1992-1996.  Captain of the Field Hockey team at Colgate University 1995.   Athletic Hall of Fame Inductee Agnes Irwin School 2010.
Licensure: State of Massachusetts since 2001.
Noel shares three young children with her husband, David.  They live in Wellesley, MA. In her spare time, Noel enjoys tennis, kickboxing, downhill skiing and Peloton classes. She spends summer vacations on Mt. Desert Island in Maine.